Wealth is personal
We build partnerships for life that span both person and professional financial considerations and offer solutions in all aspects of financial advising and wealth management.
Learn More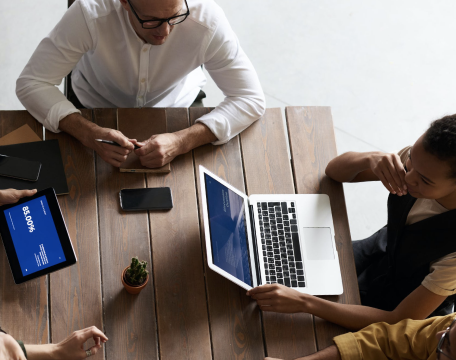 Business
As you move through stages of your personal life, as a business owner or stakeholder, we're ready to help navigate with careful consideration through these major transitions. When considering your exit planning, Credentialed Advisors can present you with customized opportunities to remain in full control of this process, while examining and evaluating all possible planning paths for best outcomes.
General Consulting & Planning
Startup
Owner Exit Planning
Employer Planning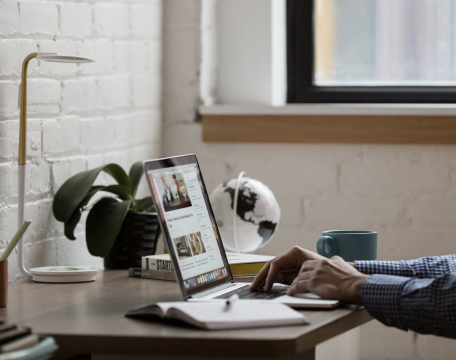 Personal
We understand that personal financial and investing needs are ongoing and ever-changing. We also understand that this is more than money. This is your retirement, your life savings, your children's education fund or inheritance, your ability to be charitable, and so much more. We will take time to get to know you and your family personally. We commit to providing customized, continuing support through all the twists and turns of life and impending finance decisions. We are passionate about educating and equipping our clients and their families, especially future generations, for prosperity and confidence in understanding the myriad of financial opportunities to grow wealth.
Single Households
Young Professionals
Investment
Retirement Planning
Estate Planning
Wealth Management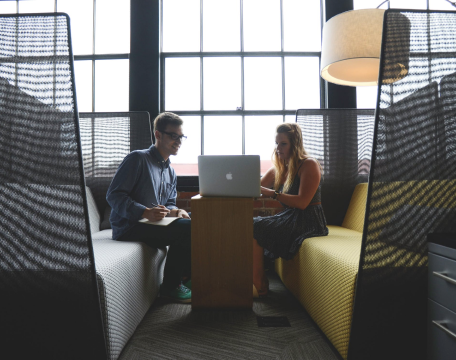 Advisors
We are building something exciting. If you're currently working as a financial advisor and wondering what it would be like to steward your clients with more freedom of choice, we would love to speak with you and share more about our philosophy as a firm, how we're different, and how we're growing.
Frequently Asked Questions
What is an RIA (Registered Investment Advisor)?
A firm that is registered with the Securities and Exchange Commission (SEC) to provide investment advice to the public under the authority of the Investment Advisers Act of 1940.
Is my money SAFE?
Our client's assets are not held on deposit with Credentialed Wealth Advisors, and therefore we do not have direct control over them. However, we contract with qualified third parties, referred to as custodians, to hold your assets on deposit. It is their sole responsibility to safeguard your assets from theft and fraud. You grant us authority to access your assets in order that we may place trades in the capital markets in your account.
What is a "custodian" in reference to my money?
The role of a custodian is to hold your assets on deposit, deliver regular account statements of your assets, and safeguard them from theft and fraud. They will give you reporting on your assets, provide regulatory disclosures, and all the digital protections that clients have come to expect and deserve.
What does "Evidence-Based Investing" mean?
We rely on quantitative and correlative methodologies when we make investment decisions and recommendations. Strict rules are established and followed by our research team to screen the investment universe before making recommendations. Generally, we use quantitative data and investor behavioral data as the basis for our judgements.
What does "Education-Based Stewardship" mean?
We prefer to work with our clients in partnership. In order to do this, it is incumbent upon us to help our clients understand the market economy. We believe that we can create a positive impact for the general economy by improving each market participant's knowledge about how they interact with the market economy.
How is your firm structured and why?
We structured our firm around the financial advisor. We believe that financial advisors should have the best tools available in the marketplace to provide comprehensive financial planning and investment planning as fiduciaries. In addition to this we require that our financial advisors pursue and obtain a top rated credential in our industry. The CFP and CFA designation are the preferred credentials. In this way if we provide the advisors with the tools and education that they need, then we will necessarily improve the public experience with capital markets and the market economy by providing them a superb financial experience with our team.
How do you work together for me?
We work with our clients collaboratively. We use a "meet you where you are" process that is designed to guide you through the different peaks and valleys of life. We have systems designed to allow the expert in that area to be the guide on each part of your journey.
I'm new to working with a wealth management firm and this is overwhelming. Where do I start?
Prospective clients should start by viewing our financial planning software demo, and then requesting a free consultation with one of our professionals.
How do I become a client? What are the requirements?
In order to become a client you should value professional advice, be dedicated to achieving your financial goals, and willing to work with us in partnership. It starts with a conversation to get a better understanding around what it is a new client is trying to accomplish. Once everyone involved understands their role and if it's a good fit, we'll take a new client through our established process that will be tailored to meet their specific needs and set the expectation for what they will experience as we engage on this journey together.
What is your fee structure? Is this fee the only cost?
Our client's can engage us for financial and investment planning at an hourly rate, and they can also engage us for investment advice at a percent fee of the assets that we manage.
Prospective Wealth Managers
How is a career at Credentialed Wealth Advisors different from other companies?
We are driven to design a company that advisors can feel like the clients, empowered, and understood. Costs and income are transparent, and you are never forced to sign a contract that will tie you or your clients down. As a company, it's our mission to build something you will want to be a part of. If you ever want to leave, the first step is to talk about it openly with leadership who will work to see if we can make what you're seeking better, and if we can't we'll help you transition your clients to wherever it is you choose to go. The client experience will be top notch and positive for advisors and clients alike.
What would make me a good fit for the Credentialed Wealth Team?
Advisors seeking their own branding, but don't want to deal with setting up compliance, registering with the SEC, choosing a custodian, technology, but are ok running their own payroll, paying rent, and lining up their own benefits. Also, advisors that want to tuck in with our brand are welcome and will receive resources and a paycheck with less hassle like all the big companies provide, with more transparency from us.
Stay in touch with CW Advice
We're building something unique and we want you to be part of it. Please share your email to stay informed about the latest from Credentialed Wealth Advisors.
*We never sell or share your information, nor spam you with daily or even weekly emails.